Port St. Lucie Drain Field Installation
Whether you have a commercial, or residential property in Port St. Lucie or Stuart, having the right septic system and drain field / leach field combination is the key to proper drain functioning. Not all septic systems, products and installation companies are the same, so be sure to get a professionally installed and functioning drain field, which is essential to creating the best septic system for long-term use at your home or business. At Cooke's, we are proud to install the most modern systems offered by Infiltrator Water Technologies. These highly rated Infiltrator Drain Fields are used for our drain field installations in Port St. Lucie and Stuart. Our solution is faster, easier and more efficient, taking 40% to 60% less space than a traditional gravel drain field.
Here's How a Drain Field Works:
A septic system consists of 2 primary components: a septic tank and a drain field. All of the waste water from your home, including the shower water, toilet water, and the water you use to brush your teeth gets flushed down the pipe, and makes its final stop in your septic tank, where the primary phase of water treatment occurs. Even having the tank routinely pumped and properly maintained can allow problems to arise quickly if the tank in place does not work in combination with the drain field.
All septic tanks operate efficiently at a high functioning level. Scum, sludge, and solids separate into layers over time and make it through the septic filter. The good bacteria digests the organic materials in the wastewater, releasing methane gas during breakdown. The liquid that is filtered out goes into the drain field for secondary treatment where bacteria complete the absorption and purification process as wastewater leaches back into the ground to be absorbed.
Stuart and Port St. Lucie Area Expert Drain Field Technicians
The geology of South Florida is extremely unique and so are the weather patterns. When combined, these features make for an extremely specialized terrain. Since 1958, the specialists of Cooke's Plumbing & Septic Services have been working on septic systems in homes and businesses in the areas of Port St. Lucie, Ft. Pierce, and Stuart. We know the proper and professional way to install a drain field. Cooke's understands that every home and yard is different, and takes an individualized approach in installing every drain field.
Construction of every septic tank is individualized based on strict codes set forth by the Department of Health code regulations. Inspectors who check the drain field work completed by Cooke's note that we often far exceed the written code regulations for drain field installation. That should give you even more confidence in Cooke's.
The Areas Trusted Septic Company for Decades
A drain field from Cooke's allows every septic tank to do its job efficiently, by allowing the solid waste to be held in, while liquid flows out into the drain field. Since Cooke's was established over 50 years ago, it's likely we are the oldest establishment in the area, when it comes to septic contractors and drain field installation for Stuart and Port St. Lucie. We know how tricky the terrain is in this area, as well as the intricacies associated with the geology in the area.
Get the peace of mind in knowing that Cooke's only uses the latest and best technologies, including Infiltrator water treatment drain field technology, so you know you are getting the best AND saving money in the process!
Call Cooke's today at (772) 287-0651 to obtain a quote on a professional drain field installation by our licensed experts. You'll be so glad you did. But don't just take our word for it – look what at all these hundreds of satisfied customers had to say about Cooke's!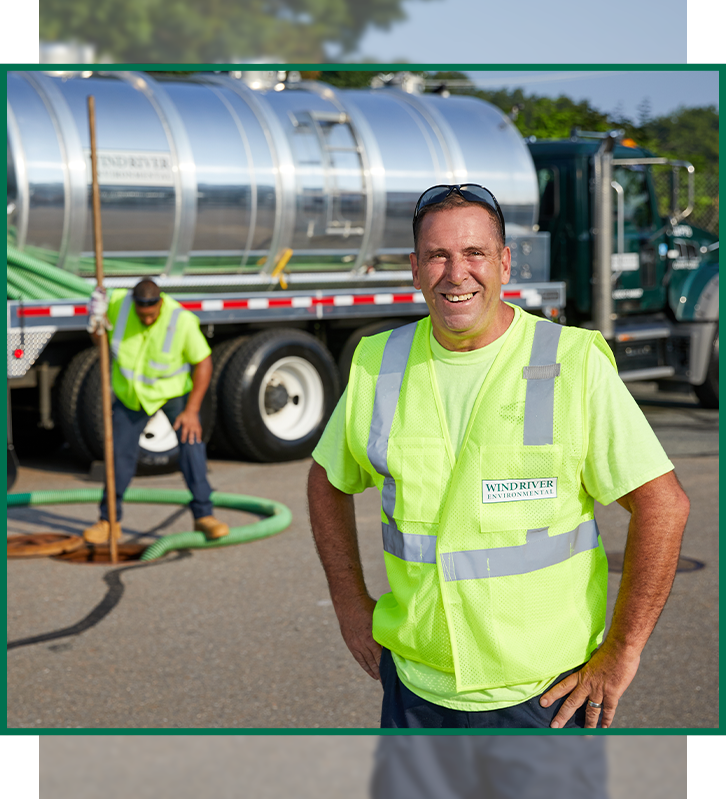 We communicate very clearly, take the time to explain things, even send pictures and show options in a simple to understand way.

We are reasonably priced. If you do need to save some money – check out our coupons!

We are extremely prompt and get the work done as quickly as possible. We also offer 24/7 service for your emergency needs!

We pride ourselves on being very professional – friendly, courteous, polite, clean, and respectful. Check out the raving reviews from our customers!
Hear From Happy Customers:
"He was polite , skilled and patient."

- David Burdette
Quick...Call Cooke's Contact Cooke's Plumbing & Septic Today