What Are the Steps in a Septic Tank Pump Out?
Understanding Your Septic System Better is the Foundation
Every home has its unique needs for maintenance, and septic tanks are no exception. We at Cooke's Plumbing know our area, and we know that while the new homes in our area don't have septic tanks, the beautiful older homes around Stuart, Port St. Lucie and Jensen Beach were built prior to the availability of municipal sewer systems. That means that they utilize septic systems.
Treasure Coast Septic Systems – Port St. Lucie, Stuart, Jensen Beach
In the Treasure Coast area, septic issues are a real concern for many homeowners. The entire state of Florida has a high water table, which means that the percolation of water from leach lines can be dramatically slowed or stopped by groundwater. When this takes place, the system can begin to have serious problems if the tank has not been properly maintained.
The septic system is one part of a home that is out of sight and out of mind until there's a problem. Thousands of homes in Martin and St. Lucie county have not been converted to city sewer systems yet. Properly maintaining your system in the meantime can save you thousands of dollars in damage to your home, your yard, and the system itself. It is truly a situation where an investment in regular maintenance can pay huge dividends.
So with all that said, how do we help you with your septic system? There are a few steps involved in the process. The more you know about what's going on, the better we'll be able to serve you.
1. Know When a Pump Out is Needed
When it becomes obvious that your tank needs pumping, it's too late. Septic systems are designed to allow solids to settle out and for water only to reach the discharge line. When solids become too deep, they can clog the discharge line and require the entire line to be dug up in the drain field and replaced. At Cooke's Plumbing, we specialize in septic tank maintenance and management which includes pump outs by our own large fleet of dedicated trucks and a state-of-the-art efficient offloading site for disposing of waste. Our technicians can give you an accurate assessment on the spot and take care of your pump out the same day.
2. Locate the Septic Tank
Many homeowners have no idea where their septic tanks are actually located. Doing some research ahead of time will help us to help you. Review any plans or blueprints that might indicate the tank's location, and note any areas of dead grass that appear in dry weather. These can indicate where the tank might be. You can also use a metal probe to push down into the ground and attempt to locate the tank.
3. Call for a Septic Pumping Truck
Septic pumping trucks utilize a vacuum system. They carry a pump that creates negative pressure inside the tank. When the end of the hose is placed in the tank and opened, the tank begins to pull in the waste. The operator monitors the tank closely to make sure that the end of the hose remains submerged and may also use a tool called a "muck rake" to dislodge any materials that have accumulated on surfaces during the pump out.
The septic tank is perhaps the most important part of your home that you never see. Take good care of it to keep your home running smoothly.
If you need help, consider calling Cooke's Plumbing and Septic in Stuart and serving Port St. Lucie, Jensen Beach, Fort Pierce and the entire Treasure Coast. Since the 1950's we have been the areas 'septic expert' and we're here for you 7 days a week!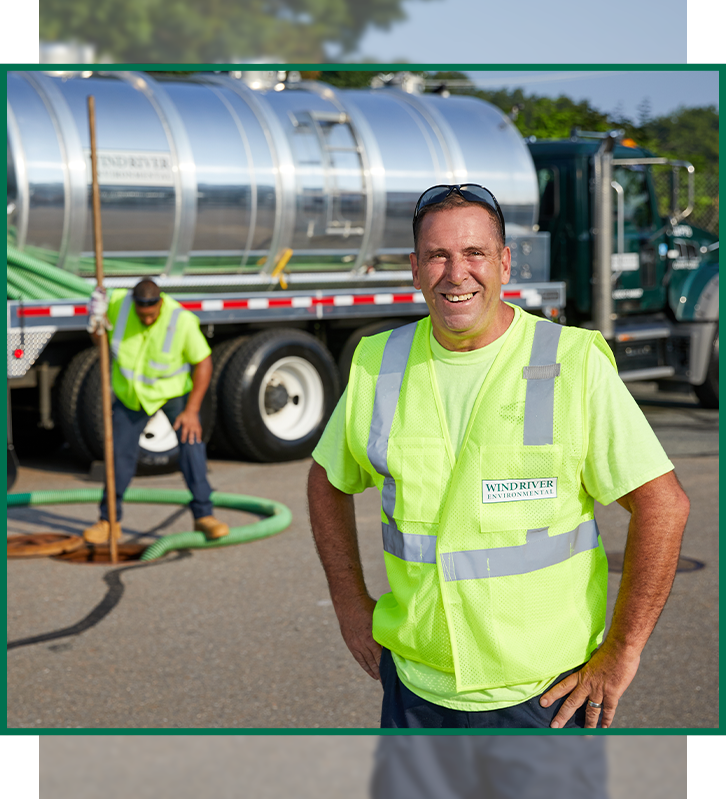 We communicate very clearly, take the time to explain things, even send pictures and show options in a simple to understand way.

We are reasonably priced. If you do need to save some money – check out our coupons!

We are extremely prompt and get the work done as quickly as possible. We also offer 24/7 service for your emergency needs!

We pride ourselves on being very professional – friendly, courteous, polite, clean, and respectful. Check out the raving reviews from our customers!
Hear From Happy Customers:
"Cooke's Plumbing is our go to plumbing company!"

- Savits Enterprises, Inc
Quick...Call Cooke's Contact Cooke's Plumbing & Septic Today