Port St. Lucie Septic Inspections
Many of the homes and businesses located on the Treasure Coast of South Florida including Stuart, Port St. Lucie, Fort Pierce, Jensen Beach and Hobe Sound have one thing in common, they have a septic tank rather than a city hook up. This makes it important to have a septic system that is functional and will last over a period of time. You may need to have your septic inspected. If so, 'Quick…Call Cooke's!'.
While many homes and businesses in this area are new, many others were built in the 50's and 60's or even older. If you are considering purchasing a home or business in this area, a plumbing inspection and septic tank inspection should be foremost prior to signing the final papers. When a bank loan is being considered, a thorough inspection of the home's plumbing and septic tank inspection is usually required. This particular type of work must be done by a licensed septic tank contractor.
To be clear, there are two levels of inspections that are available - a visual inspection and real estate inspections, and you will want to ask for the most appropriate one to meet your needs.
Visual inspections are performed every service by our technicians to assess what is needed for the individual systems. The tech will open the tank and check the tank solids condition this will determine what types of pump out services are recommended to the customer. During the pump out process the techs also will check the flow to the drain field and determine if it is functioning properly.
We also perform real estate inspection using guidelines from the Health department, this type of inspection requires a pump out and power wash of the tank. This is needed so that the tank can be inspected for structural integrity and verify no cracks are present. The tech will also run all the water lines in the home ensuring that all drains lead to the tank and to make sure a second tank does not exist. This will also ensure lines are clear and flowing properly, The drain field will be located and tested using a flow test. This ensures the drain field is taking water as it should and has not failed. The tech will inform the customer immediately if an issue is found and a fully executed report will be sent to the customer directly.
Cooke's Plumbing and Septic Service routinely performs visual and real estate level inspections for plumbing and septic. Our licensed inspectors will check the tank itself, the septic filter, lines leading into the tank and the drain field. They will also check the plumbing. If the inspection shows the septic tank needs pumping, a clogged line or there are other problems, we have the necessary equipment to immediately take care of the problem.
When you have any septic tank or plumbing problem call us and you will have an immediate response. We understand the frustration of having a stopped up sewer system. Sometimes simply pumping out the tank will solve the problem, other times a line must be cleared or a drain field checked.
A number of things can cause septic tank problems. A few of these are:
Size of the tank
Age of the tank
Number of people in the home
Grease poured down the drain
Items flushed down the toilet
We are proud of our over 50 years of service and our highly trained personnel. We are prepared to make your septic system and/or plumbing work as it is supposed to.
We offer the following:
Reasonable rates
Friendly personnel licensed for septic tank and plumbing work
Insured
The latest equipment
Fast work
When called, it is our pleasure to provide an immediate response whether it is to satisfy an inspection requirement or if it's a plumbing or septic tank problem. Whether you are a homeowner or a business, you will find us a prompt and reliable company that provides excellent service. Don't take our word for it – look at all of our positive reviews!
Having served Port St. Lucie, Stuart and the rest of this community for so many years, we are well known for our devotion to providing the best and fastest service in the area with the intent of having satisfied customers. We are proud to have accomplished this aim.
If you are in need of a septic tank inspection or are having water backup, poor drainage, a bad smell where the tank is located or other, give us a call at (772) 287-0651 and you will receive friendly, immediate assistance from our plumbers and staff. We offer service day or night, seven days a week, 365 days per year and will be happy to answer your call for help.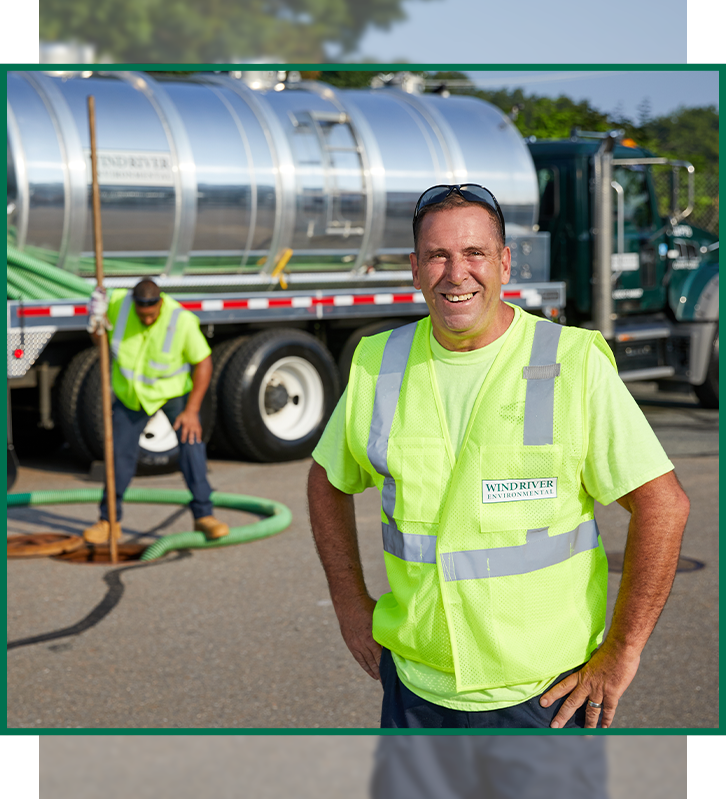 We communicate very clearly, take the time to explain things, even send pictures and show options in a simple to understand way.

We are reasonably priced. If you do need to save some money – check out our coupons!

We are extremely prompt and get the work done as quickly as possible. We also offer 24/7 service for your emergency needs!

We pride ourselves on being very professional – friendly, courteous, polite, clean, and respectful. Check out the raving reviews from our customers!
Hear From Happy Customers:
"Cooke's Plumbing is our go to plumbing company!"

- Savits Enterprises, Inc
Quick...Call Cooke's Contact Cooke's Plumbing & Septic Today