Port St. Lucie Drainfield Repair & Maintenance
Finding a top-quality drain field repair, maintenance and replacement service in the All-American communities of Stuart and Port St. Lucie, Florida is no longer a frustrating task! If you're wondering why, it's because Cooke's Plumbing and Septic is here to serve you! Cooke's specializes in septic drain field service including emergency repairs and maintenance and has since the 1950's! We also install drainfields at any location in Martin, St. Lucie and Indian River counties. Look at all the reviews from our satisfied customers!
Need a drain field installed? Call us in Stuart (772) 287-0651 or Port St. Lucie (772) 878-7444.
We can work with any existing drain field. Our estimator will come out to your location to give you a quote on our work. Our technicians understand wastewater treatment in great detail. They're knowledgeable and trained plumbers who have extensive expertise in the various septic systems in our area.
Drainfield Repair Service
People who need fast and thorough drain field service in Stuart and Port St. Lucie can always turn to our hard-working team of drain field specialists. Our staff members can handle any aspect of a failing drain field. You may have a drain field bio-mat balancing problem. You may have broken drain field piping. Your system may require drain field jetting. Not sure? Don't worry – that's why we're here. We are the most highly trained drain field experts in the area! If you're searching for a septic repair company that's efficient and reliable, you can count on our outstanding employees. They are true leachfield experts and understand the geology in Stuart and Port St. Lucie. When you need simple or comprehensive septic drain field repairs, just 'Call Cooke's!
If you are interested in a new drain field system or upgrade, we offer the latest drain field technology – "Infiltraror" drainfields. The Infiltrator water technology systems drainfields are easier to install than traditional systems. They lead to minimal site inconvenience. The Infiltrator reduces costs dramatically as well. If you would like the latest septic technology that can simplify all types of service needs dramatically, consider the Infiltrator.
Drain problems can make life frustrating and hard. If you believe that you need drain field service, contact Cooke's Plumbing for 24/7 service. Unpleasant smells tend to signify septic issues on the property. Frequent clogs often point to drain field problems as well. If you need professional drain field repair service, you may even notice the presence of unsightly moist patches all over your property. If so, it's time to 'Call Cooke's!'
Routine Maintenance – Avoid Problems
Call Cooke's Plumbing and Septic to learn more about our A+ drain field maintenance service. Setting up a complete drain field maintenance program is the best way to avoid these types of problems in the future. We typically start with a routine inspection. We can determine if your septic system is healthy or failing. We also insert maintainers. Maintainers aid bacterial activity, break down the detergents and grease and stop that 'septic smell'. We also perform line jetting, pump outs and everything your system needs to maintain peak performance.
Our talented septic technicians plumbers are ready to cater to all of your needs. Phone us today to make an appointment. We even offer round-the-clock emergency assistance to customers in need. If you're a proud Treasure Coast resident who is serious about five-star plumbing work, you can depend on our company at all hours of the day, 365 days a year!
For drain field repair and maintenance Call Cooke's in Stuart (772) 287-0651 or Port St. Lucie (772) 878-7444.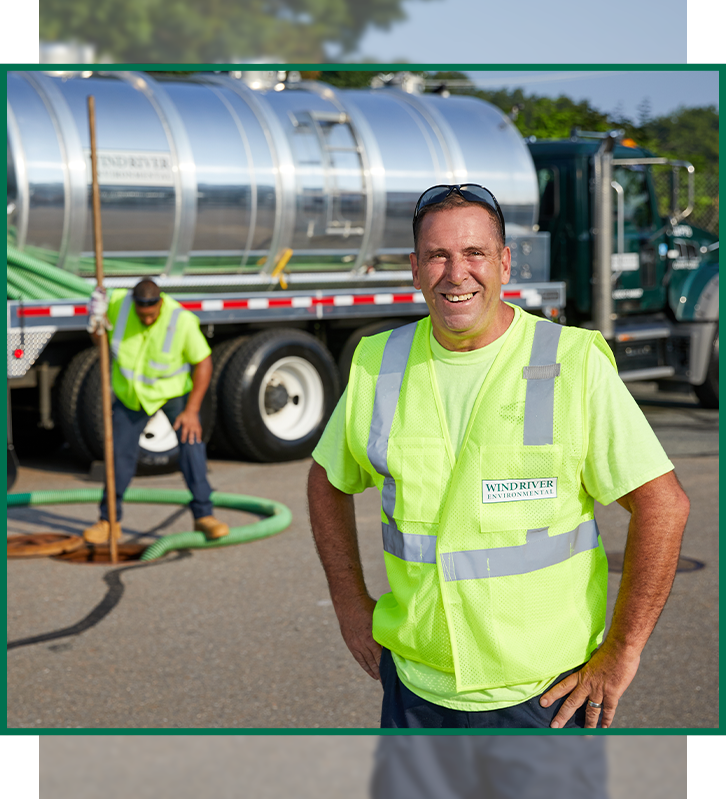 We communicate very clearly, take the time to explain things, even send pictures and show options in a simple to understand way.

We are reasonably priced. If you do need to save some money – check out our coupons!

We are extremely prompt and get the work done as quickly as possible. We also offer 24/7 service for your emergency needs!

We pride ourselves on being very professional – friendly, courteous, polite, clean, and respectful. Check out the raving reviews from our customers!
Hear From Happy Customers:
"We appreciate Cooke's and Stephen getting us out of a jam."

- Susie
Quick...Call Cooke's Contact Cooke's Plumbing & Septic Today